The Extra Credit Awards (ECA) recognizes exceptional leaders and organizations using Hip Hop, technology, and social entrepreneurship to advance the education field. The ECA also honors the pioneers and champions of Hip Hop and the education field. The first Extra Credit Awards was held at NYU in 2017. The Award was designed by Carlos Mare139 Rodriguez, an internationally acclaimed sculptor/ painter/ Hip Hop Scholar/ US Cultural Ambassador and creator of the annual BET/Black Entertainment Award.
Mee The Extra Credit Awards Honorees
---
Tomás Alvarez – Beats, Rhymes and Life
Tomás Alvarez is a social entrepreneur and youth advocate working to elevate mental health and social outcomes among the youth of color throughout the United States. In 2004 Tomás pioneered Beats, Rhymes and Life, one of the country's first 'Hip Hop Therapy' programs that utilized the process of creating rap music as a tool for mental health and healing among urban teens uninterested in traditional mental health services. Today Tomás' Hip Hop Therapy model has become a benchmark and sparked a global movement to use Hip Hop Therapy as an innovative solution to addressing the mental health challenges experienced by disenfranchised youth. As a published author and passionate speaker, Tomás enjoys sharing his vision for a new mental health paradigm that centers youth people in their own healing process and empowers them to become changemakers in their community and beyond. Tomás' numerous awards and recognitions throughout his career are a tribute to his vision, leadership skills, and impact. In 2012 NBC Latino named Tomás Alvarez III one of the country's Top 20 Innovators, whose work is changing their fields. The top honor placed Tomás in the company of other innovators such as Supreme Court Justice Sonia Sotomayor, Rosario Dawson, and Dolores Huerta. More recently, Tomás was elected to serve as a lifetime Fellow by Ashoka, an international organization that identifies and supports social entrepreneurs whose bold ideas have the power to transform patterns in society.
Beats, Rhymes and Life (BRL) is a 501(c)(3) community-based organization in Oakland, California that serves youth between the ages of 12-24 years. Our mission is to improve mental health and social outcomes among marginalized youth by using hip-hop as a catalyst for positive change and development
---
Rob Jackson – Beats, Rhymes and Life
Rob Jackson A Hip Hop artist, educator and youth advocate, Rob Jackson is a representative of Oakland's multicultural community. He received a Bachelors Degree in Liberal Studies with an emphasis in Ethnic Studies from San Francisco State University. With an extensive background in the field of Education and expertise in curriculum development, Rob co-founded Beats Rhymes and Life with Tomas Alvarez in 2004 to serve the mental health needs of the youth of color. With over ten years of experience working with marginalized youth, and fifteen years as a Hip Hop Artists, Rob has helped BRL bridge the worlds of mental health and urban culture to effectively serve youth throughout the Bay Area and the Bronx, New York. As BRL's Chief of Staff, Rob is responsible for staff development and ensuring program fidelity.
Beats, Rhymes and Life (BRL) is a 501(c)(3) community-based organization in Oakland, California that serves youth between the ages of 12-24 years. Our mission is to improve mental health and social outcomes among marginalized youth by using Hip Hop as a catalyst for positive change and development
---
Dr. Christopher Emdin – Science Genius and #HipHopEd
Dr. Christopher Emdin is an Associate Professor in the Department of Mathematics, Science and Technology at Teachers College, Columbia University; where he also serves as Director of the Science Education program and Associate Director of the Institute for Urban and Minority Education.
He is an alumni fellow at the Hutchins Center at Harvard University and served as STEAM Ambassador for the U.S. Department of State and Minorities in Energy Ambassador for the U.S. Department of Energy.
Dr. Emdin is a social critic, public intellectual and science advocate whose commentary on issues of race, culture, inequality and education have appeared in dozens of influential periodicals including the New York Times, Wall Street Journal, and Washington Post.
Dr. Emdin holds a Ph.D in Urban Education with a concentration in Mathematics, Science, and Technology; Masters degrees in both Natural Sciences and Education Administration, and Bachelors degrees in Physical Anthropology, Biology, and Chemistry.
He is the creator of the #HipHopEd social media movement, and a much sought-after public speaker on a number of topics that include hip-hop education, STEM education, politics, race, class, diversity, and youth empowerment. He is also an advisor to numerous international organizations, school districts, and schools.
He is the author of the award winning book, Urban Science Education for the Hip Hop Generation and the New York Times bestseller For White Folks Who Teach In the Hood and the Rest of Ya'll too.
---
Toki Wright – McNally School of Music Hip Hop Certificate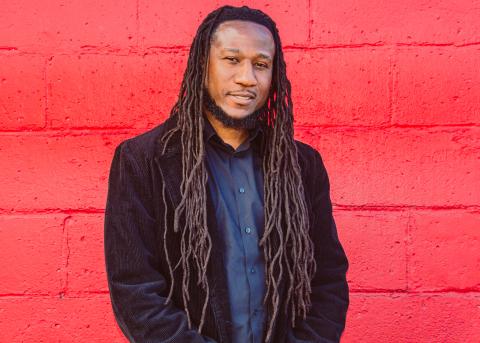 Toki Wright is the assistant chair of Berklee's Professional Music Department. He is internationally recognized as an MC, producer, writer, radio host, arts diplomat, and community organizer.
Wright led the country's first fully accredited Hip Hop studies program at McNally Smith College of Music. The program was awarded Best Transformative Higher Learning Model by the Hip Hop Education Center at New York University. He regularly tours the world performing and teaching in Africa, Europe, and China. As an organizer, Wright led the youth nonprofit organization Yo! The Movement, facilitating seven Twin Cities Celebration of Hip Hop festivals and other community actions. He also helped to establish Hip Hop at H.E.A.L.S., teaching performance to former child soldiers in Gulu, Uganda, and promoting the careers of hip-hop artists in Croatia and Sierra Leone.
Wright has released albums through his imprint Soul Tools Entertainment and Rhymesayers Entertainment, charting in the top 50 on MTV and iTunes. He has performed at events such as Coachella and Rock the Bells; toured with Evidence of Dilated Peoples, Brother Ali, Atmosphere, and the late Sean Price; and released recordings with Talib Kweli, BJ The Chicago Kid, Caroline Smith, P.O.S., G Yamazawa, and others. Under the moniker Mamadu, Wright has also worked behind the scenes producing music for various artists.
A two-time Emmy Award winner, Wright co-curated the two-time CLIO Award–winning and Cannes Lions–nominated Watch the Stove mixtape for Hamburger Helper/General Mills, which was one of the biggest viral marketing campaigns of 2016. Wright also wears several hats in media. He created Soul Tools Radio on KFAI-FM in Minneapolis in 2013 and hosts Wright About Now on American Public Media's The Current. He hosts several arts and music events, writes for Insight News, and is a judge for NPR's Tiny Desk Contest.
---
Ma Dukes – J Dilla Foundation
Maureen Yancey aka Ma Dukes is the mother of the late James Dewitt Yancey aka J Dilla, who is one of the most prolific artists and producers of Hip Hop, Neo Soul and other genres of music. Producing Grammy-nominated works for Common, The Roots, Tribe Called Quest, Erykah Badu, and Busta Rhymes to name a few. Madukes carries the torch high for her son. Madukes working with Timothy Burnside has assisted in the induction of James Dewitt Yancey into the new Smithsonian African American Museum scheduled to open early 2016. Madukes established the J Dilla Foundation in May 2006 under the guidance of J.Barber and Mannat & Stewart. Madukes works daily beside her Executive spouse Toney Smith and Administrator, Diana Boardley.
J Dilla Foundation: We are leaders in the effort to enhance and participate with programs and organizations that help to develop not only talents but creative, and professional leadership skills that will extend into successful careers. We strive to extend the gift of music appreciation globally as part of a well rounded academic program.
---
Mark Katz – Beat Making Lab and Next Level
Mark Katz holds degrees from the College of William and Mary (B.A. in philosophy) and the University of Michigan (M.A., Ph.D. in musicology). Before joining the faculty at UNC, he taught at the Peabody Conservatory of Johns Hopkins University (1999–2006). His scholarship focuses on music and technology, hip hop, cultural diplomacy, and the violin. He has written four books, Capturing Sound: How Technology has Changed Music (2004, rev. ed. 2010), The Violin: A Research and Information Guide(2006), Groove Music: The Art and Culture of the Hip-Hop DJ(2012), and Build: The Power of Hip Hop Diplomacy in a Divided World (2019). He co-edited (with Timothy Taylor and Tony Grajeda) the collection Music, Sound, and Technology in America(2012). He is former editor of the Journal of the Society for American Music and served for many years on the National Recording Preservation Board. Katz has served on the Boards of Directors of the American Musicological Society and the Society for American Music. He is a former chair of the Department of Music and former Director of UNC's Institute for the Arts and Humanities.
Professor Katz teaches courses on music and technology, popular music, and cultural diplomacy. In 2011 he received an Innovation Grant from UNC's Institute for the Arts and Humanities to expand the scope and reach of university-level music pedagogy. One result of this grant was the creation of several new courses, including The Art and Culture of the DJ, Beat Making Lab, Rap Lab, and Rock Lab. Aimed at students without formal musical training, these courses introduce students to composition, performance, music history, entrepreneurship, and community engagement. in 2019, Katz launched the Carolina Hip Hop Institute, an intensive summer course.
In 2013, Katz became the founding Director of Next Level, a U.S. Department of State–funded program that sends U.S. Hip Hop artists abroad to foster cultural exchange, conflict transformation, and entrepreneurship. Until 2019, when Katz stepped down as Director, the program conducted workshops in 30 countries on six continents, and generated more than $5 million in grants. His work in promoting the arts and music education in underserved communities has been recognized through awards from the Freedoms Foundation, the Hip Hop Education Center, and Indy Weekly.
In 2016, Katz was awarded Royal Musical Association's Dent Medal, which credited him with taking "musicology and Hip Hop studies in bold new directions, creating a model of exemplary and ethical scholarship that internationalizes the discipline in productive ways." In 2017, Katz was awarded UNC's University Diversity Award for Faculty, recognizing his significant contributions to diversity, equity, and inclusion on campus and in the community. As Director of the Institute for Arts and Humanities he helped launch UNC's Faculty of Color and Indigenous Faculty Group and raised $100,000 in support of it.
Professor Katz speaks frequently on music, cultural diplomacy, conflict transformation, and entrepreneurship to academic and non-academic audiences. He has spoken at universities and other institutions throughout the U.S. and Europe, including invited talks and keynote lectures at the British Library, Brown, Cambridge, Case Western, Fondazione Giorgio Cini, Harvard, Indiana, Minnesota, Northwestern, Oxford, the Sacher Stiftung, the School of the Art Institute of Chicago, Stanford, Syracuse, and the University of Turku. He addresses non-academic audiences through radio and newspaper interviews, blog posts, web chats, and other public engagements.